Looking to add StitchCounter to your website?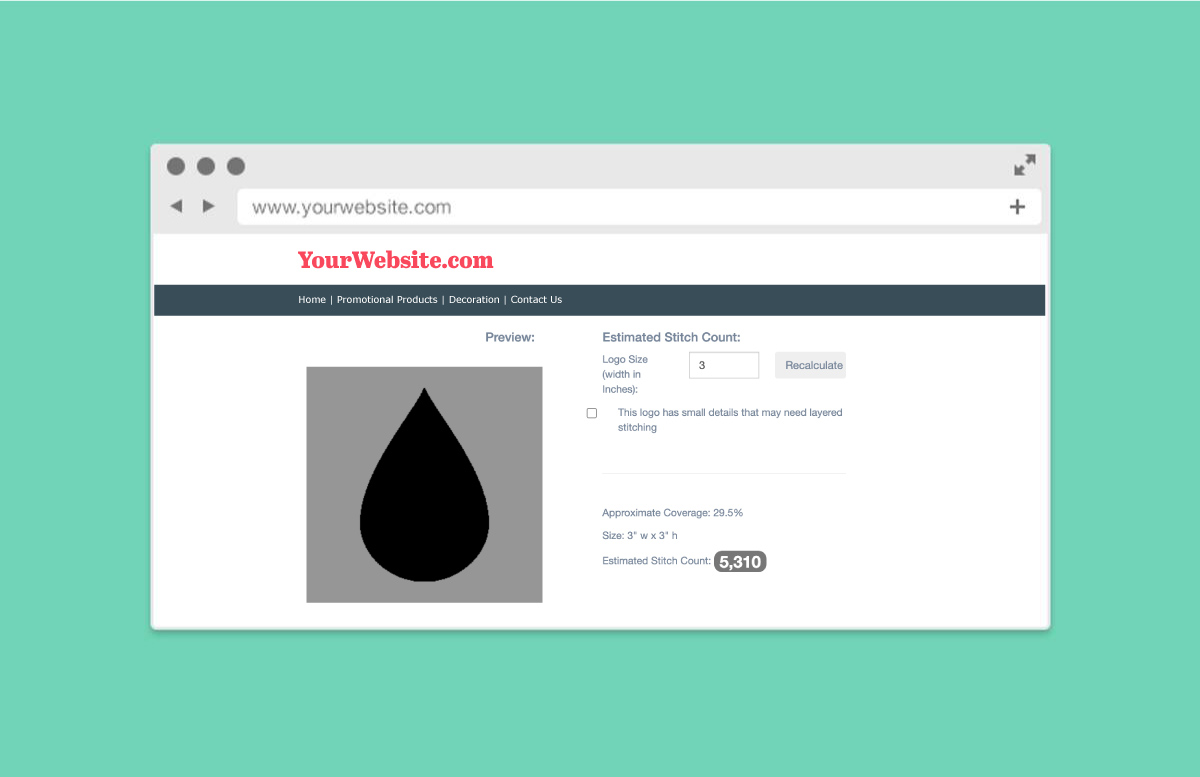 You can do that with our API. When you submit JSON request to our server, you get a response back with all the single output parameters, or you can use our example HTML code output for easy integration.
The API has 2 parts: 1) the color picker, and 2) the stitch counter. You don't have to use the color picker tool, but you do have to submit the embroidery colors to get the stitch count.
You can download the API files here: https://stitchcounter.com/JSNapi/api-php-example.zip . The example PHP files have the instructions in the comment lines
What is the cost for the API?
Single domain license costs $49 USD per month. That includes up to 300 logos per month. If you need higher volume, please contact us for pricing.
How do I sign up?
Please email us with your domain name and IP address so we can set up your key and token.
Do you have a demo for the API?
Yes, we do. The link for the working APi demo is: https://promoproductive.com/api-example-colorpicker.php. The demo does not have a logo upload feature, but that can be set up by your webmaster.
Can I customize how the page looks like?
Yes you can. You can use the JSON output data to display the data exactly how you like, or even pass it onto your own apps (e.g. order processing)
Can I integrate it with other software I sell?
Please contact us for pricing on developer licenses.